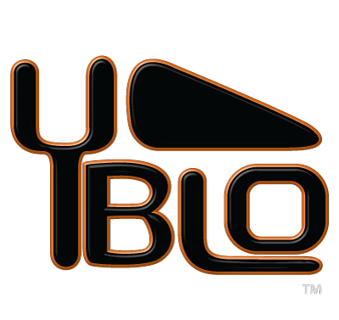 Young Brothers Leather Outlet in Irene, SD has been designing and creating custom leather products since 2010. We are a family owned and operated business focused on creating high quality one of a kind leather items. Our goal is for every customer to be completely satisfied with their personalized leather product, treasure it for a lifetime as well as pass it down the family tree. Our superior craftsmanship and premier materials ensure our products last for generations.

YBLO was founded by brothers Robert and Chad Young. Older brother Robert designed and created our first leather motorcycle tank luggage as a personal project. Chad saw the great potential in the tanks. The brothers decided to get it patented and the rest is history. As the business and demand grew, so did the custom leather products line. YBLO now offers a huge selection of chaps, saddlebags, wallets, vets, top hats leather roses and so much more! We also If it can be made out of leather, we can do it! We take all custom orders and ship anywhere in the United States.

In September 2014, brother Robert Young pass away. Chad and his daughter Kelsey have since kept the business going. We want to thank all our family and friends for the support over the years with the passing of Zombie Rob and YBLO. We are looking forward to many more years ahead.

What makes us different than our competitors are our innovative ideas and new products we consistently create. Our one off items are designed and manufactured right here in our shop in Irene, SD. Our products are made from scratch starting with high quality raw materials and durable stitching techniques. We do not mass produce any products or use moderate materials. Everything we use is the best you can get. It is important that our customers cherish their items and are able to pass them down to their children.

If you have an idea for a custom leather item, contact us today for a free estimate. There is a 50% down of total cost for custom orders. We look forward to working for you!